Job Title: HubSpot - Junior Developer/Administrator (Full-Time)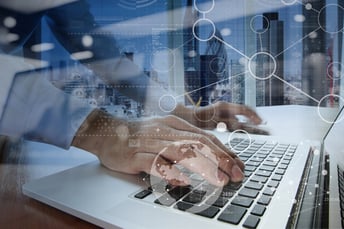 Date: Until filled
Entry-level position
Number of Positions: 4
Pay: DOE
Benefits: Health Insurance, PTO, Bonuses
DESCRIPTION:
Let's have fun! The HubSpot CRM is changing the way businesses interact with their customers and prospects. Pearagon is a Diamond Solutions Partner for HubSpot and is creating architecture for clients that need customized solutions. Our growing team of developers is helping to shape this large ecosystem of 150,000 companies by providing best-in-class services.
HubSpot just rolled out programming to its cloud CRM and we are at the forefront of these solutions. Joining our team means you will be creating things that haven't been created before. Come join our team and help solve client problems and learn new skills that never existed until today!
Not every day is the same. One day you will be programming and in others you will be in direct contact with clients helping guide them through the HubSpot suite. HubSpot has many point-and-click solutions and we help supplement the rest with coding and automation. Come join the excitement.
RESPONSIBILITIES:
Design and build custom solutions in the HubSpot CRM

Provide advice to other internal consultants through collaboration on projects

Program in HubSpot workflows and automation

Upload client data and problem solve data issues using provided tools

Manage tasks and projects for client implementations and projects

Stay up to date with HubSpot software updates and betas

Handle basic administrative and development functions such as, but not limited to, user account maintenance, reports, and dashboards, data management, etc.

Handle basic HubSpot integrations (e.g., HubSpot marketplace apps, Microsoft Outlook, Salesforce, etc.)

Collaborate with team members and clients to define and document development requirements

Build integrations using AWS and other systems based on client requirements

Update web pages through HTML and CSS

Participate in reviewing the business user and product requirements, and application design

Provide end-user support, work on configuration changes, bug fixes, and minor enhancements
BENEFITS:
Health Insurance

Bonuses

PTO

HubSpot Certifications

Fun parties and excursions
At HubSpot, culture comes first. Guided by our values of stewardship, critical thinking, and an underdog spirit, we place ideas in front of titles, value diversity, and continually strive to serve our customers and each other. We are dedicated to being the best at what we do. We love delighting our clients and having fun while we do it!
EDUCATION:
Self-taught or through a degree, we take either! If you can prove you can do it, then we want you.
EXPERIENCE:
2+ years of experience developing
TECHNICAL/FUNCTIONAL SKILLS:
AWS experience (at least 1 year)

Web Development (CSS, HTML Preferred)

External API experience

Demonstrated intermediate to high level of skill in relational databases, object-oriented programming, and software development lifecycle

Well-versed with languages like NodeJS, Java, Javascript, CSS, HTML
Soft Skills:
Good work ethic

Able to work independently and in a team environment

Creative, critical thinker, analytical (ability to think out of the box)

Good problem-solving/troubleshooting skills

Able to work in a fast-paced environment

Time-management and prioritization skills

Effective communication skills (i.e., able to translate technical requirements into business language)

Can work efficiently and productively