Project Manager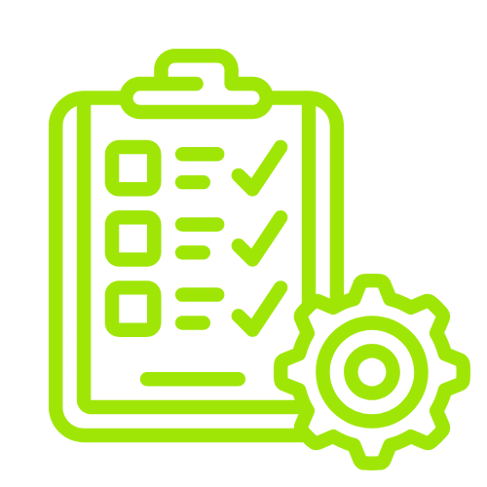 Number of Positions: 1
Pay: DOE
Benefits: Health Insurance, PTO, Bonuses, Certifications
DESCRIPTION:
As a Project Manager for Pearagon, you'll work with a fantastic team of developers and administrators to create and execute solutions for companies utilizing HubSpot.
The ideal candidate is detail-oriented and capable of managing resources and overseeing projects from conception to completion. You must set, achieve, and control the goals of projects, handle client and vendor interactions, and act as a subject matter expert for our clients.
RESPONSIBILITIES
Create and assign project tasks to developers and administrators, track milestone progression, and ensure successful QA of project tasks.

Budget and manage project resources in line with the client's budget and timeline.

Schedule and hold meetings with clients across several projects with the goal of keeping clients up-to-date and gathering information for project fulfillment.

Manage multiple projects and tasks with competing priorities.

Assist the marketing and sales teams with their respective project needs.

Work with a cross-functional team to develop solutions for client project needs.

Acquire/Maintain HubSpot certifications and become a HubSpot subject matter expert.

Assist in training new administrators in HubSpot and internal practices at Pearagon

.

PREFERRED QUALIFICATIONS
2+ years of CRM experience preferred.

HubSpot experience is a plus.

Experience in project and change management.

Experience leading cross-functional teams and projects, managing competing priorities, and influencing stakeholders.

Strong analytical skills

Extremely organized

Experience using Google Suite

Excellent verbal and written communication skills. Must be an outstanding communicator and team player.

Proficient in data management, data analysis, analytics, and tech-oriented problem-solving.




EDUCATION
Bachelor's Degree in Project Management, Business, Technology, Marketing, or a similar level of experience.

Certifications in HubSpot are a major plus, but not required
ADDITIONAL BACKGROUND:


Let's have fun! The HubSpot CRM is changing the way businesses interact with their customers and prospects. Pearagon is a Diamond Solutions Partner for HubSpot and is creating architecture for clients that need customized solutions. Our growing team of developers is helping to shape this large ecosystem of 150,000 companies by providing best-in-class services.
HubSpot just rolled out programming to its cloud CRM and we are at the forefront of these solutions. Joining our team means you will be creating things that haven't been created before. Come join our team and help solve client problems and learn new skills that never existed until today!

At HubSpot, culture comes first. Guided by our values of stewardship, critical thinking, and an underdog spirit, we place ideas in front of titles, value diversity, and continually strive to serve our customers and each other. We are dedicated to being the best at what we do. We love delighting our clients and having fun while we do it!